Rapid Spray - Agriculture Spray Equipment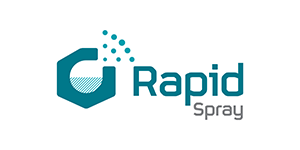 The Rapid Spray range of sprayers feature many unique products not found elsewhere. Rapid Spray design and manufacture new and innovative spray equipment based on customer requirements and feedback. Products such as the Buddy Smart Reel, Spot Ranger 12 volt sprayer, Spray Marshal Plus units are just some of these unique products that are designed to make your job easier!
12V Spot Sprayers & Trailers
View the great range of Spot Sprayers from the Silver Selection Range, to the Australian Made Spot Rangers & Elite Pro's. Add a small boom or boomless nozzle to get your job done quicker and more effectively.
Designed to perform better & built with quality components, you'll be impressed with the performance of Rapid Spray Spot Sprayers in the field.
No products were found matching your selection.