Bushranger - Brushcutters and Lawn Care Equipment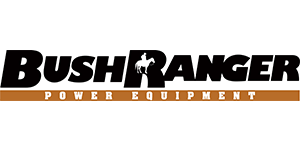 The principle of quality is reflected throughout the Bushranger Product Range and is forefront in the minds of everything they do. Bushranger only source the best technology from around the world and all of their products are rigorously tested here in Australia so that they provide equipment that can take the tough Australian conditions.
Bushranger Trimmers are engineered and manufactured in Japan from high quality commercial grade materials.
The Bushranger Multi-tools are the intelligent answer for all round garden and landscape maintenance. The highly versatile multi-purpose tools can adapt to five very usable attachments, which are easily fitted to the unit by a quick release tool free coupling, which also makes the system easy to transport and store.